Absolutely loved Cape Cod!! Cannot wait to go back! On the very top of my favorites list!
On the way – visited Indiana Dunes National Lakeshore, Cleveland, Headlands Beach State Park, Presque Isle State Park and Lighthouse, Buffalo, NY, Niagara Falls – U.S. and Canada sides.
Then, Vermont: So pretty! Drove through the night, through the Green Mountain National Forest at night with "moose crossing" signs along the road. Beautiful sunrise!
Into New Hampshire: Lovely state!
Then, Maine! My favorite place!
Let's start with the town of Bar Harbor. OMG! Go there! Such a cute town and friendly people! FRESH seafood at the lobster boil right on the water!
The BEST part of Bar Harbor – Wait for the tide to go out and you can literally walk across the ocean floor! It was amazing!!!
Don't miss: Acadia National Park. This is a must see!
Mount Desert Island.
Cadillac Mountain – if you are not afaid of heights and steep, narrow winding roads go to the top of Cadillac Mountain! It is the highest point on the Atlantic Coast at 1536 feet.! It was amazing, even though it was foggy the day I was there. I want to go back on a clear day!
Bucksport, Maine – visit Fort Knox
Rockport, Maine – visit the harbor
Bath, Maine – "city of ships" – cute town!
Freeport, Maine- grab yourself a Wicked Whoopie Pie at Wicked Whoopie Pies in Freeport! YUM!
Portland, Maine – Visit Portland Head Lighthouse at Cape Elizabeth. See the forts in the water and on land.
Kennebunkport, Maine – such a great picturesque place! The Bush family has a home here.
Boston, Mass. – The bridge is a work of art!
Plymouth, Mass. – See Plymouth Rock, See the Mayflower !!.
Hyannis, Mass. – nice town, just make sure your hotel is on the right side of the tracks, literally. Left one hotel there after seeing bugs, drove across the tracks and found a very nice hotel.
Provincetown, Mass. – Went on a whalewatching tour with Dolphin Fleet. Highly recommend. So exciting! We did see whales close-up! They also provide a video of the trip if you would like to purchase one.
Great Beach – as the name implies, its a great beach, and a lighthouse to visit.
Nauset Beach Lighthouse – worth a stop.
Martha's Vineyard – Took a ferry ride there from Steamship Authority from Woods Hole to Martha's Vineyard, including towns of Edgarton and Oak Bluffs. The ferry ride was very pleasant and the weather was nice so I sat outside on the deck.
Rhode Island – pretty scenery
Connecticut – views of the countryside were pleasant while driving.
New York City – so busy, so many lights, but exciting!
Brooklyn – still busy, but a little less exciting
Manhatten – visited Battery Park, saw Statue of Liberty
New Jersey – lots of pretty greenery, went on the New Jersey Turnpike. Jersey shore.
Pennsylvania – long drive through the state of Pennsylvania! Drove through the Pocono Mountains.
Appalachian Mountains
Chesapeake Bay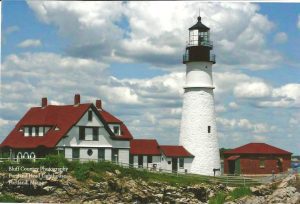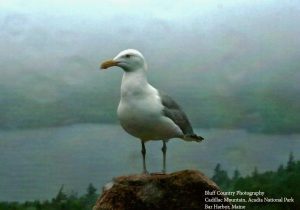 Total miles this trip – 3900
Take the trip to Cape Cod!!!
As always, any questions, please ask!
Happy Hodo'ing! 🙂